If you suffer from any tooth loss, then dentists will recommend you for dental implants as your best solution for tooth replacement. Dental implants can serve as your prosthetic tooth roots, which can offer you many benefits.
Any dentist will say that such implants will be long-lasting, sturdy, and aesthetically also pleasing. However, such implant procedures will need surgery, hence many patients often wonder whether they will need more than one dental implant or not. Let us discuss briefly on this issue in this short write-up.
When a patient visits an emergency dentist then he will have several options for his patient. If the patient needs implants then his requirement can be anything from 2 to 8 implants
(maximum).
The number of implants required for any case will depend upon the following few factors:
Which jaw will be treated?
How much bone is available
The chewing system and musculature of the patient
Whether the prosthesis design is fixed or removable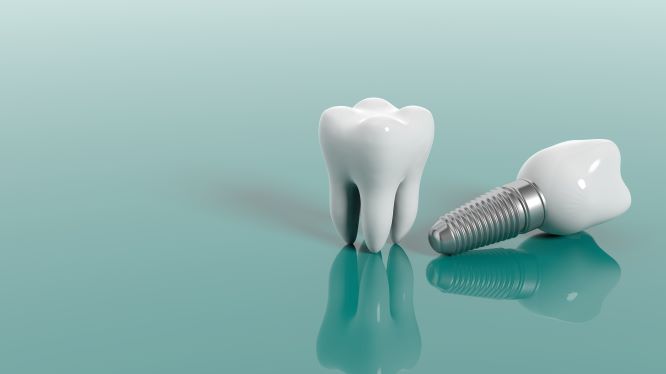 How many implants will you need?
As such, every case of a dental implant can be unique, and your dentist will plan it carefully based on your circumstances. Having said this, a general overview can be given about how many implants that you may need:
In case only one of your teeth is missing then the treatment will be quite straightforward. You may just get away with one single dental implant for supporting your single crown.
However, if your 2 or more number teeth in a single row are missing, then you are more likely to receive what is called an implant-supported bridge. Any bridge that can replace 2 teeth will usually need only one implant but a bridge that will replace 3 or more teeth may need at least 2 implants.
Those who are missing their complete arch of teeth may need at least 2 implants for supporting any removable implant-retained overdenture.
Also, you may need 4 implants for providing a necessary base for having a full-arch bridge that will be permanently fixed. There are few cases, where 6 or even more implants may be necessary for your full-arch replacement and may also need sedation dentistry.
Rebuilding your entire dental arch
For those who have lost all their teeth or even most of their teeth there will be a few other treatment options, which may be suitable for you. If the jawbone of the patient is still strong relatively, then an implant-retained denture will be more preferable.
The implant numbers necessary for supporting such a denture may vary from one patient to another patient, however usually, not more than 6 are needed.
There is another possibility that is "All-on-4 treatment". This special procedure will use just 4 dental implants for supporting an entire arch where teeth are lost. All-on-4 may often work well for those who may have suffered a sufficient bone deterioration in a few other jaw areas.
Finally, the number of implants needed will be decided by your local dental implant experts after evaluating the condition and discussing with the patient.