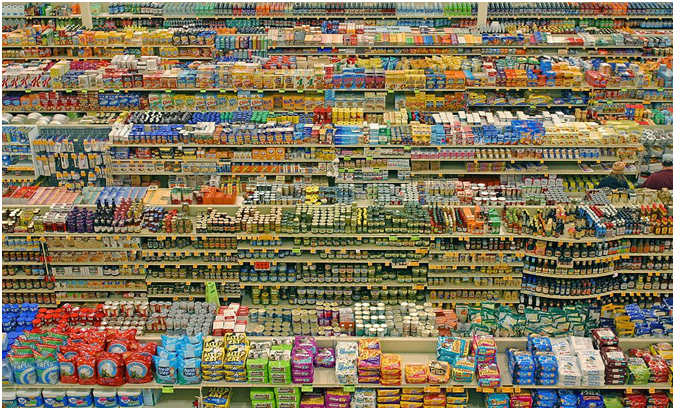 Recent reports reveal that the UK experienced growth in exports of food and soft drinks for the 15th consecutive year. For both small and large brands, continuing this growth trend is a big priority, with ambitions to see this increase by a third during the next four years.
A growing trend
The market for food and non-alcoholic drink exports in the UK is thriving. Recent figures show that there was a 0.9 per cent growth last year to £4.63 billion. This is the 15th year running that food and soft drink exports have enjoyed a steady rise.  So much food is coming in and out that storage needs to be properly organized and stacked in date order.  To do this, companies are investing in garage shelving from sites including https://www.garage-shelving.co.uk where you can find different variations of shelving.
Europe and beyond
Unfavourable market conditions, such as a fall in oil prices and the continuing strength of the Pound against the Euro, have resulted in a more difficult trading environment for the UK in Europe, with overall exports falling last year.
The UK has, however, been enjoying particular growth in markets outside of the Eurozone. In fact, markets outside the EU now represent almost a third of those who purchase branded food and soft drink exports from the UK. Growth export markets include countries such as Australia, Japan and Saudi Arabia, whilst China is now considered one of the UK's top ten trading partners for food exports.
Opportunities and challenges
According to the Food and Drink Federation (FDF), buyers continue to be attracted by the quality and innovation of British products, especially for products where the UK excels. Iconic British brands continue to enjoy revered status, whilst the UK's expertise in health and wellbeing is renowned worldwide. Unfavourable climate conditions in some nations have affected crop growth, spurring a rise in demand for UK products.
The challenge is for food manufacturers of all sizes to continue this growing trend of exports, and adapting to market changes and demands will be key. Keeping up-to-date with food technology and equipment will be vital.
Popular food choices
The three biggest export products include salmon, chocolate and cheese, although vegetables experienced the largest rise in total growth last year with an £18 million increase. British breakfast cereals have also enjoyed greater demand in many overseas markets.